CryptoTab: Free To Get Bitcoin Browser, Free to Earn Bitcoin
how to get bitcoin 2021, free bitcoin, free to earn bitcoin
---
What is CryptoTab Browser
CryptoTab is a Chromium-based browser. It can earn bitcoin without doing anything, but use this browser to browse website will earn bitcoin faster.
NowDOWNLOADCryptoTab and start to earn bitcoin!
How much I earned
About 6 weeks till today.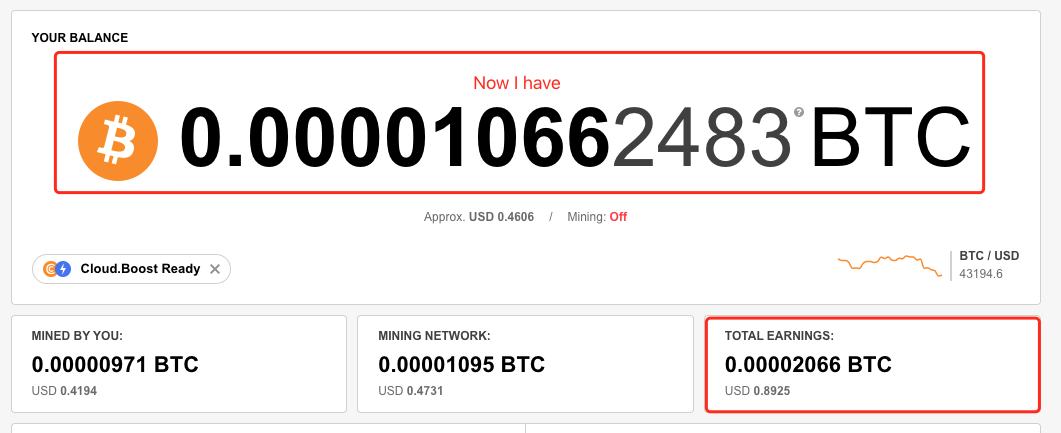 It's not that much, but the point is I didn't do anything.
Introduction
ClickHEREto download and install first.
Let's know about the mining page.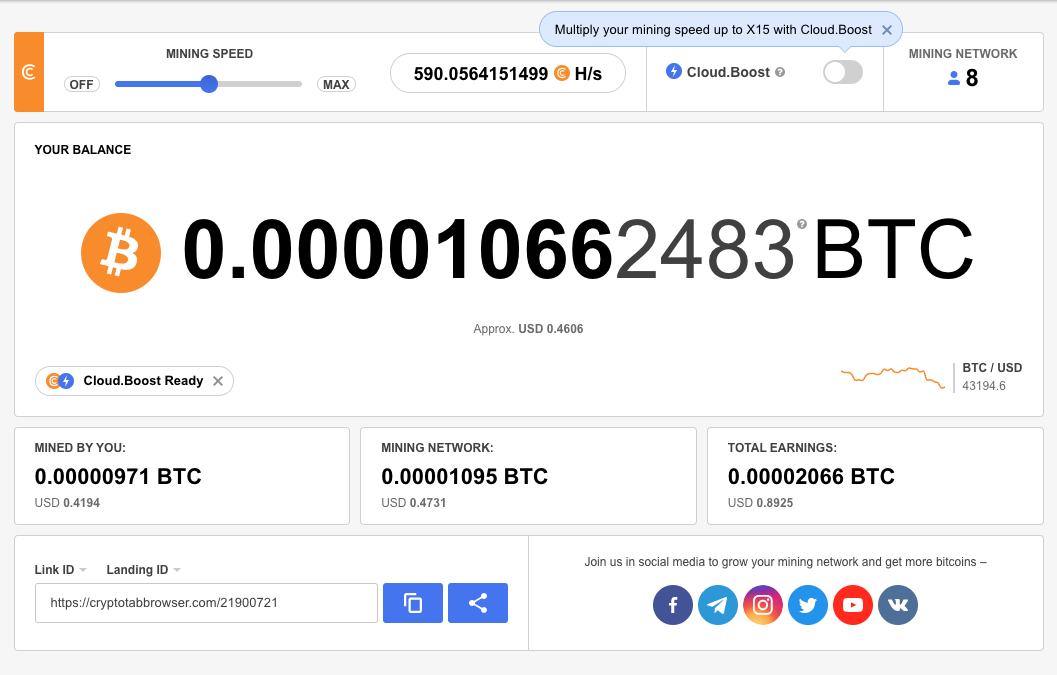 First of all, this project is not recommended to do alone. The more friends/people you invited, the more bitcoin you will gain.
Let us see this group-up example from the official information.

Let us see the calculation from the official information.
Sounds great! But the truth might be: no one cares about you, or installed but never run it, or run it few days then no longer run it. It's things!
So, only a few people can earn it for a long.
Notice
You must have a bitcoin wallet address.
Only allow withdrawing at least0.00001or above bitcoin.
You needed to login an account that makes the bitcoin can synchronize.
Conclusions
Download and installCryptoTab and start mining now! Share your invite link then build yourpassive income! ~Bitcoin may come $100,000 this year.~
We browse websites every day, why not earn some bitcoin at the same time?
If you have any questions, you can comment.
---
Withdraw Steps 2021-04-28
Click the menu button at the top-right and click the WITHDRAW BTC button.
Input bitcoin address and payment amount(at least 0.00001) then continue.
At this time it needs to confirm. Check your email inbox.
Click the CONFIRM button.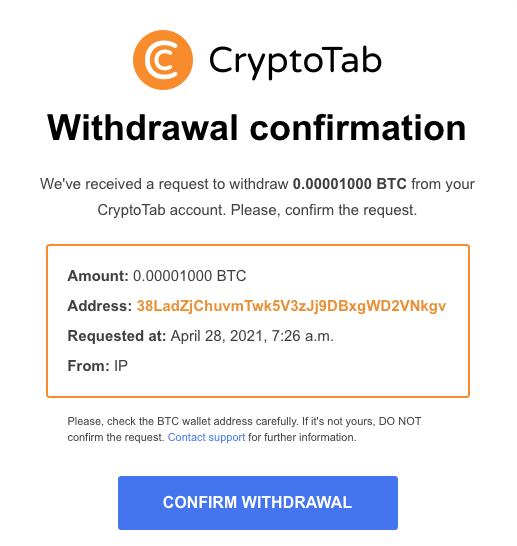 Withdraw Success 2021-04-30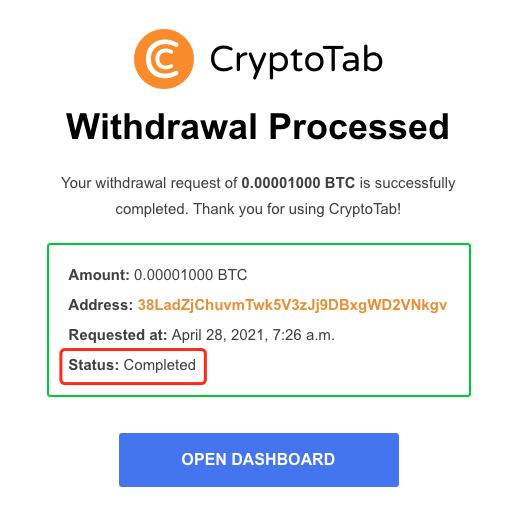 The second time withdraw
I changed the wallet from imToken to coinbase wallet.
Second time withdraw success 2021-06-03